Posted
May 10, 2012 by Mike Mineo
in Tracks
MP3: Pagiins – "What's the Point?"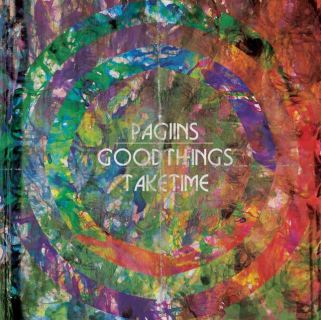 MP3: Pagiins – What's the Point?
Pagiins produce energetic garage-rock with furious hooks and tongue-in-cheek humor. Several of their songs begin with an odd vocal outburst, sometimes sounding like an angry rodent, before unleashing a polished wave of guitars and dexterous percussion. Upon listening to their recently released Good Things Take Time EP , their sound instantly reminded me of a cross between Thomas Function (MP3: "Can't Say No") and The Walkmen, with the strong rhythmic grasp of The Pixies thrown in for good measure. The first track on the EP, "What's the Point?", seems apt for a party — with its gleeful guitar-heavy approach and jubilant "na-na-na"ing. It's almost the weekend, so this seems about right.
Download the entirety of the Good Things Take Time EP at Pagiins' Bandcamp.