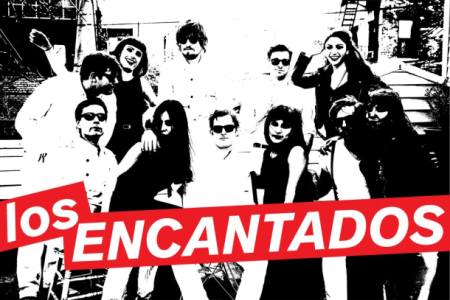 MP3: Los Encantados – Maritime (Wagner's Dither Down Disco Dub)
There was an overwhelmingly positive response to the Los Encantados streams last month, so this should make those new fans especially happy.
The Brooklyn-based six-piece are giving away a free MP3: another take on their excellent track "Maritime", a dub-styled remix by Tim Wagner with guest vocals from Amy Douglas. It takes the listener from the DIY, garage setting of the original to a tropical island; Wagner relaxes the song's feel while keeping much of the composition in tact, as Douglas' gleeful vocals act as the final massage. A dub-inspired guitar lead provides the track's backbone, as Los Encantados' original vocals are touched with a bit more reverb. It's an interesting and wildly successful take; the band agrees as well.
Wagner is the founder of new Brooklyn label, Dither Down Records. It already has several promising artists on the roster, including the dance-pop of Eli Escobar and "afro-electro" duo Jogyo. Douglas, one-half of electro-pop duo SPF 5000, has been a pianist and songwriter since age 6 and packs a 5-octave range.
Be sure to check out Los Encantados' new album, Same Damned Soul Chapter 1, here.