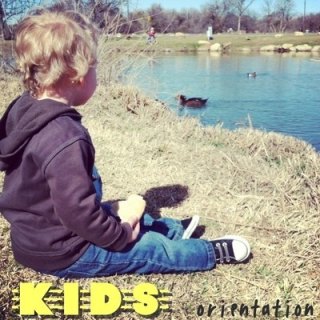 MP3: Kids – Selah
Kids is the indie-electronica  project of Stuart DeRouen and Devon Rea, who combine crisp funk and jazz-infused guitar leads with a lush electronic ambience. Some efforts, like "Selah" and "Silence Is a Song", are purely instrumental journeys — although quite different in their approaches. The sultry whispers of guitar in "Selah"make for a soul/R&B hybrid accompanied by the flow of silk nightgowns, while "Silence Is a Song" is a slicker electro-rock hybrid that will make Ratatat fans smile.
Their vocal efforts explore more alternative-based territory. "Indian Paintbrush" presents mellowed-out rock similar to Death Cab for Cutie, where the co-existence of slick guitar riffs and spaced-out synth flutters provide for lush scenery over DeRouen's gentle voice. The chirpy synth backing on "Dim the Lights" provides an instance where chillwave comparisons might be applicable, but it's mainly just here. More often than not, the duo present a more organic sound, akin to the efforts of Quiet Village and a more rock-geared Ryuichi Sakamoto. Tunes for napping, love-making, and everything in between. This is some promising stuff from the Fort Worth-based duo.
Download the rest of Kids' tunes at their Soundcloud or Bandcamp.