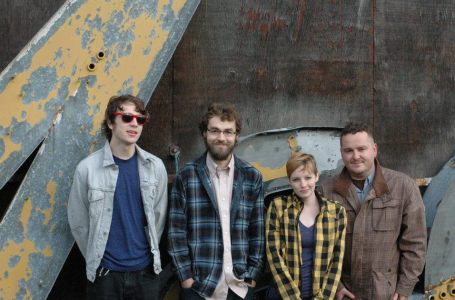 MP3: The Last Temptations – Police State
MP3: The Last Temptations – Trigger Finger
Based on their name alone, one would  assume The Last Temptations produces a soul revivalist sound akin to Mayer Hawthorne. Instead, the four-piece specialize in tightly constructed indie-rock, with vocalist Hannah Amdahl juggling a colorful audible personality and a ferocious knack for memorable tonal transitions, like Shiina Ringo, Josephine Olausson, or Emily Haines. The Last Temptations were originally the duo Hannah and The Halfway House, when it only included Amdahl and Robert Kemp. The two trekked quite a ways from their native Florida and settled in Seattle, where they met drummer Alex Noble and engineer David Miner. After recording their Penny Dreadfuls EP, they changed their name to The Last Temptations.
My favorite track off the EP, "Police State", is backed by a slight organ that wavers in its prominence. "I'm not a social butterfly, I'm barely a social slut," Amdahl sings in the open. "I'm not big on drugs, I'm still waiting for my mental break to kick in." After about a minute, a series of distorted guitars and pounding percussion come in intermittently. I love these bursts of excitement; it's a perfect fit for their tight maneuvering, heavy on hooks and rhythmic convulsions. "Round and round the merry-go-round," she sings shortly after, a carnival-like key progression accompanying it appropriately. Just before the two-minute mark, the melody shifts to a brasher form. This section, in particular, sounds a lot like Metric — which is most certainly a complement.
Download Penny Dreadfuls at a name-your-own-price rate.