Posted
May 7, 2012 by Tim Osbourne
in Tracks
Stream: Mojo Fury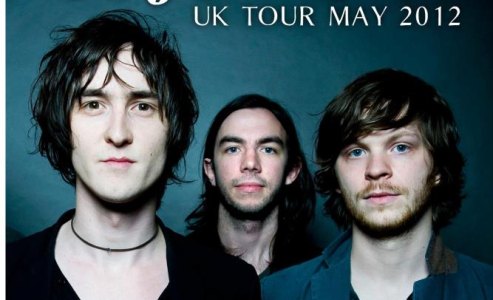 Northern Irish rockers Mojo Fury are doing some pretty cool stuff at the moment, and they're just about to tour and have some new material on the way. So, what's the general buzz about this four-piece then? The diversity within their material, that comes halfway between the lyrical content and cutting electronics of Nine Inch Nails and the overall aggression and intense delivery of Nirvana-inspired grunge, is very memorable. As we near the summer of 2012, these boys look set to achieve some big things.
The band's debut album, Visiting Hours of a Traveling Circus, is one hell of an introduction. And with powerful anthemic offerings like "The Mann" carefully worming their way around your brain, you'll find it hard to ignore. Indeeed, the track in question introduces the band's affinity for mixing various genres including industrial, grunge, indie-rock, and good old-fashioned rock. Another highlight, "What a Secret", conveys their quiet-loud transitions very well.
Mojo Fury conjure blissful epic sounds for all fans of the aforementioned bands, and those listeners who just love a good and proper sweaty gig from a band that knows how to meld a range of alternative genres with impressive ease.
The group are now on tour around the UK all throughout this month with various European festival shows coming up as well.
Facebook / Soundcloud / BUY