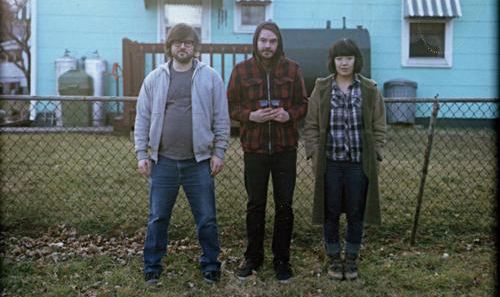 MP3: Eternal Summers – Wonder
In the two hypnotic tracks they've made available so far, Eternal Summers have revisited the heydays of British post-punk ("Millions") and alternative/grunge ("Wonder"). On their forthcoming LP, Correct Behavior, they also explore dream/jangle-pop hybrids with the gorgeous "It's Easy" and "Good As You", as well as a very excitable effort in "I Love You", a frenetic jump-up-and-down rocker that sounds like it was designed for a fast motion reel.
Also on the impressive LP, the infectious "Wonder" is one of its most striking features, due in large part to Nicole Yun's impeccable lead. Her voice falls somewhere between Emily Haines' dreamy spunk and Karen O's ferocious transitioning, with a frequent '80s flair that has more to do with her plethora of deliveries than the oft-accompanying reverb. But "Wonder" is a punchier, '90s-geared alternative effort. With an exhilarating, stomping chorus, Yun gives the listener glimpses of The Pixies and Sleater-Kinney, though not without the prevalent originality that goes into each effort on Correct Behavior.