Posted
June 13, 2012 by Tim Osbourne
in Tracks
Stream: Luke Ritchie – "Shanty"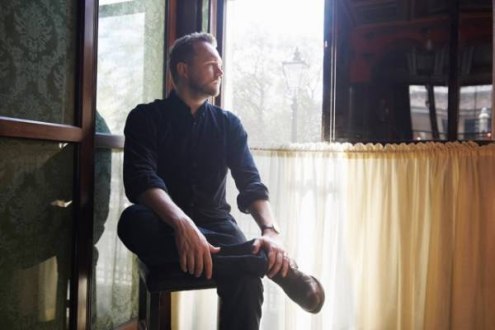 Luke Ritchie has something about him. He has the fire of Frank Turner, and the kind of raw appeal that makes acoustic phenoms like Dave McPherson or Jonah Matranga so appealing when they perform the songs they love, direct from their effortlessly creative heart and into your baying ears.
It rarely gets more honest than the material penned by Ritchie. At the beginning of 2010, he posed a challenge to himself to write a song a week for six months; this guy never does things the easy way. On powerful acoustic-driven efforts like "Shanty" one can hear how his hard work has paid off.
The songs he wrote were placed in the capable hands of globally-acclaimed arranger Nico Muhly (Björk, Grizzly Bear, Anthony & The Johnsons) and award-winning producer Paul Savage (Franz Ferdinand, Arab Strap, Mogwai); both had been following Luke's progress as he grew a fanbase online.
So impressed were these big-wigs that Nico got in touch, then composed and recorded string parts for five of the tracks. Meanwhile, Savage produced the entire album in Scotland. The results led to a nifty deal being signed for the band late last year with Angel Falls Records.
Okay, you're getting the real gist now, right? Talk about a lucky, and frightfully well-deserved break. I think you'll agree with me though; this guy has a lot of talent, and surely deserves the praise that I'm heaping upon him. To start off, look no further than the blues-tinged folk-rock of "Shanty"; this one is performed live with an infectious energy and an emotional delivery that will likely hook in a range of fans from across the great spectrum of genres.