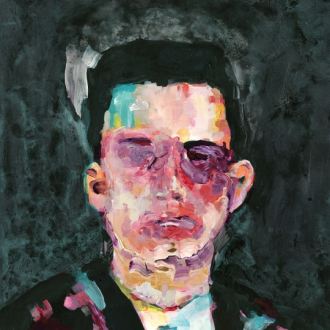 MP3: Matthew Dear – "Earthforms"
The dark and grimy vocal effect on Matthew Dear's new effort, "Earthforms", is otherworldly and haunting, much like the work of The Knife, whose personality and emotion are easily conveyed with the mastering of sound-altering effects. "Earthforms" is the second track to be revealed off Dear's upcoming album Beams, out August 28th via Ghostly International, which he helped Samuel Valenti IV start. The first single was the endearing and more sweetened "Her Fantasy". The album is Dear's fourth full-length, and follows up January's Headcage EP. Beams was recorded in Dear's home studio and mixed at Nicolas Vernhes' Rare Book Room studios in Brooklyn. His tendency to allow multiple personalities to bleed through into his music, using both vocal effects and structural shifts, is prominent throughout the album. "I'm about four to five different people at any given time," Dear says. "By allowing all of those different personalities to exist, the most pure and direct self can come through in the music. [The songs] may still be cryptic and full of contradictions, but in my opinion that is pure, unadulterated thought in musical form. They are direct lines to the center." Perhaps that explains the album's title, Beams.
The track's sturdy post-punk influence is echoed through the bass line, which moves quickly over occasional guitar twangs and gradual ramping-up of the pulsating snares. There's a menacing sense of anxiety present in the constant whirring effect and tireless drum work, though Dear's sonorous nonchalance and vocal yearning keeps suaveness above unease "Love is a moon in the sky with a string hanging down, to the ground, I can't touch it," he sings at one point, the heavy involvement of drum and bass – clearly the instrumental stars – reminding of the tightly constructed TV on the Radio. Based on the differing styles but equal success of "Her Fantasy" and "Earthforms", it seems like we can expect plenty of fun variety throughout Beams.
Official Site / Ghostly / BUY