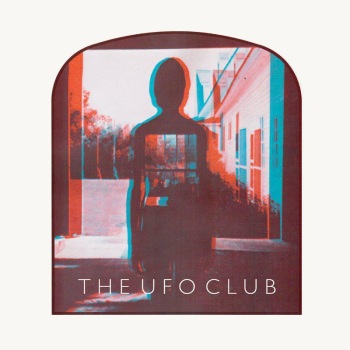 MP3: The UFO Club – "July"
Night Beats' Lee Blackwell and The Black Angels' Christian Blan allow their hazy psych-rock indulgences to flow even more freely with joint project The UFO Club. Its existence is fairly vague, apart from a cover of Ronettes' "Be My Baby" and tracks like "Chapel in My Mind" released last year. Recent cuts like "John the Cat" (video below) pay a sort of homage of Syd Barrett with its tinny guitar swipes and nonchalant delivery, and the "he's always by your side" hinting at a similarly illusive cat like "Lucifer Sam". That cat's something I can't explain! The Flaming Lips can't, either. But our first peek at their debut LP , "July", is more of a relaxed, chugging rocker. A tugging moan leads a bumbling and twangy guitar lead, reminding of White Denim and (first album) David Vandervelde.
Their label, Reverberation Appreciation Society, is hosting a release party in Austin tonight for the debut LP. RSVP here. The UFO Club don't take the stage 'til midnight, so there's still time to check it out. I'm looking forward to the LP myself. The album was recorded in the summer of 2010 in Austin, TX. The duo fancies "re-imagining 50s pop through the prism of 60s psych and the combined guitar work of Bland and Blackwell. The name is a homage to the legendary UFO Club of Pink Floyd-era 1960s London." We can certainly hear it.
You can stream several other UFO Club tracks here.