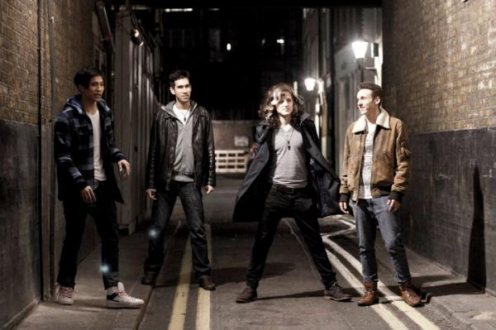 MP3: The Curious Incident – "Impostor"
As their name suggests, The Curious Incident's twist on Latin alt-rock conjures up plenty of curiosity. Their eclectic stylistic approach is the result of several musical intellects within the band. Presently a four-piece, The Curious Incident are formed from members around the world who came together for one thing: to create this edgy fusion. The Curious Incident sit somewhere between The Arctic Monkeys, The Mars Volta and Incubus — which is real nice for them, since the latter two are often credited as strong influences for this monolithic mash-up of sounds.
The recent release of their track "Impostor" is a good starting point to hear what The Curious Incident is all about. It's got a playful nature and some catchy vocals with a clever video that has cut together a range of traditional cartoon characters singing along. It's a great video and track, and almost sounds like an Alex Turner side project (one of many).
The Curious Incident possess a live energy that takes their up-tempo sound and pushes it toward electro and house music, at times. They're about to bring this energy to the UK throughout September and October with a number of gigs lined up across London.