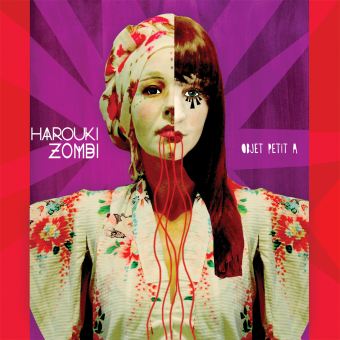 MP3: Harouki Zombi – "Objet Petit A"
As silly as the concept is for Harouki Zombi (dressing up like a geisha and spontaneously becoming DJs), the duo of Nina Barnes (of Montreal) and Orenda Fink (Azure Ray, O+S.) make some killer tunes. The self-titled track on their upcoming EP, Objet Petit A, has already resulted in several remixes, two of which are included at the tail-end of the EP. Arena-ready kick drums and snares in heavy repetition often seem ripe for remixing, and they help here — though equal props go to the track's contrasting vocal deliveries. Nonchalant spoken-word comprise the verses, while a highly melodic chorus en français mixes sensuality and suaveness to reach the perfect medium. The child-like vocals speaking French during the chorus remind of several Air tracks, and the hypnotic electronica that complements the subsequent spoken-word verses aren't far off either.
Actually, the chorus reminds me of one of my favorite remixes ever, The Teenagers' remix of Air's "Mer du Japon".
Barnes brought some of her of Montreal connections to the fold as well; frontman Kevin Barnes wrote and produced album track "Vacated Hunters". Orenda's husband, Todd Fink (The Faint), produced the album. Objet Petit A will be released on October 23rd.