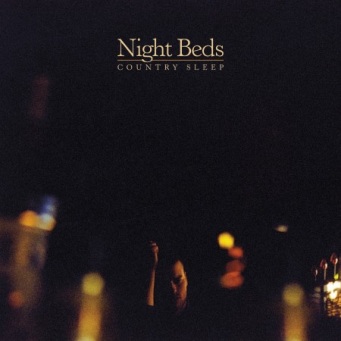 MP3: Night Beds – "Ramona"
Night Beds, the solo project of 23-year-old Winston Yellen, turned heads in September when he signed to Dead Oceans and released the stunning "Even If We Try". With that, listeners were treated to Yellen's soaring and operatic vocals, there complemented by entrancing strings and ghostly wordless croons. When news came that it was the first track he wrote, at age 18 nonetheless, it probably made a bunch of aspiring songwriters in their 20s and 30s feel rather hopeless. It projected the sort of beauty that veteran songwriters are accustomed to, not those still figuring out their stylistic direction. The final minute of "Even If We Try", with its perky keys and playful percussion, suggested that Yellen might try something more upbeat and pop-oriented in the future. We get that, with a bit of country twang, on the tidily catchy "Ramona".
"Ramona" is a highlight off Night Beds' full-length debut Country Sleep, out February 5th on Dead Oceans. Whispers of Mark Kozelek's haunting folk are present, as are shades of Jeff Buckley's quivering sincerity and Tom Krell's fearless vocal range. Trickles of guitar are quickly lifted from solemness by vigorously chugging percussion, before a heavenly pause allows Yellen's vocals to shine over gradual acoustic strums. There is no explosive chorus, or centralized hook, but the song's tone works exceedingly well and remains wholesomely infectious. At time it sounds as if Grizzly Bear mixed their emotively dark efforts with the rambunctious pop appeal of What Made Milwaukee Famous. And there's nothing wrong with that. "Ramona" gets me very excited for the rest of Country Sleep.