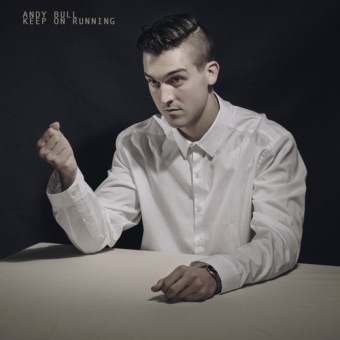 Andy Bull, a singer-songwriter from Sydney, Australia has released brand new material in the form of new single "Keep On Running" Its engaging and unique sound completely moves Bull into a new direction when compared to his previous efforts. Bull's last release was The Phantom Pains EP, released in 2010. So for many fans, the new single has been eagerly awaited after a long silence. Bull, who wrote his first track at the age of thirteen, was raised with musical influences and encouraged into a musical direction by his father; this then developed into an impressive musical career so far with his critically acclaimed debut album We're Too Young in 2009. Bull lists a mixed range of influences for his sound and song writing, varying from Prince to Tame Impala.
The track, yet with no video to accompany it, has already racked over 15,000 views on YouTube alone and has generated a positive reaction amongst Andy Bull's fans. The single was digitally released on 1st March 2013. Bull is currently working on the completion of his second album.
Andy Bull is best known for his duet with friend and fellow Australian Lisa Mitchell for the song "Dog", his most radio friendly single to date. From the aforementioned, as well as other tracks such as "Last Waltz" featuring Hungry Kids of Hungary, we see that Bull is familiar to working with others through duets and collaborations, yet this track has been written and produced by himself, with great result.
Bull is back, feeling 'rejuvenated and enlivened' with a new single and new sound; ready to tantalize his fans' eardrums. Bull has revealed he is "no longer swimming in the sea of approval" and feels unrestricted with his new music. This new confidence has led to further experimentation and creativity with his music into new genres other than pop and soul; showing his versatility as an artist.
"Keep On Running" has seen Bull move into a more synthy, electronic sound, and shows he is keen to improvise with his music. The tune shows a completely new side to Bull; it includes hints of James Blake, and even a little Metronomy, yet it still sounds unique with the large range of instruments and techniques being utilised.  (It's no secret that only a high fidelity recording studio gives the track that final polished sound).  Bull's voice feels reminiscent of Jamie Lidell with the powerful, soulful vocals. The breaks and silences in this track are extremely effective in causing suspense, the deep lyrics create an emotional bond with the track, and last but not least, the catchy melody proves it is a winner.