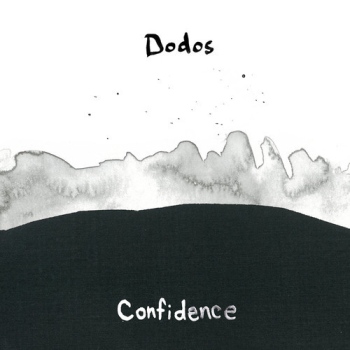 Five albums in, the Dodos are ready for a change. The San Francisco duo, known for their aggressive acoustics and relentless heart-pounding percussion, have recently signed to Polyvinyl (after leaving former label Frenchkiss) and are preparing their latest, Carrier, for a late August release.
Polyvinyl, home to bands as diverse as STRFKR, Japandroids, and Owen, seems to be a perfect fit for the Dodos' new, darker direction. Inspired by the death of Christopher Reimer, who toured with the band in 2011 and previously played with the band Women, the album's first single, "Confidence", finds lead singer/guitarist Meric Long's vocals fighting to be heard behind a surging electric guitar. While the electric guitar has featured increasingly heavier in the Dodos discography, "Confidence" abandons the idea completely that this band is unplugged at its core.
A statement accompanying the album announcement and single release details the particulars of Reimer's influence, namely the aforementioned heavy electric guitar and a "patience to let a song develop and a judgment-free enthusiasm for sound." This enthusiasm imbues the duo with a new-found "confidence" (excuse the pun), and while the single does convey a more deliberate and dialed-back sound than the shouting, reckless nature of breakthrough Visiter, it also is suggestive of a more mature, thoughtful approach.