EndAnd – "I'm One of Three"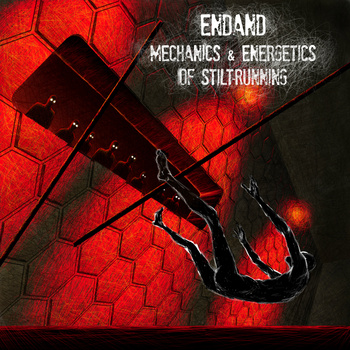 Fierce and feedback-heavy, Mechanics & Energetics of Stilt-Running is the first LP release from noise-rockers EndAnd. The Brooklyn-based trio, made up of Daniel Fern, Bill Fitzgerald, and Mike Morales, have garnered plenty of attention since headlining at CMJ last year and seem to be moving in the right direction with their latest album. At only 21 minutes long, the 11-track LP is a series of short spurts of charged emotion, from the hardcore howling and deeply personal lyrics of "I'm One Of Three," to the 45-second blast that is "It's A Miracle Gone." Despite serious themes ranging from immigration to mental disorders, there's nevertheless a sense of punk playfulness about the album, in a sort of smash-my-head-against-this-wall-then-jump-into-the-crowd type way.
In a time of screeching screamo, EndAnd stands out as a refreshingly legitimate hardcore band that fans of Metz, Botch, and La Dispute could open up a pit for. Just try not to get your nose broken.
Mechanics & Energetics of Stilt-Running track list:
1. At Fault's End
2. Pulse
3. The Detach
4. I'm One Of Three
5. Snow Song
6. I Love You Soon
7. Vessel
8. The Hypocrite Mourns
9. It's a Miracle Gone
10. Weapon
11. Strong