Arc & Stones – "Silence"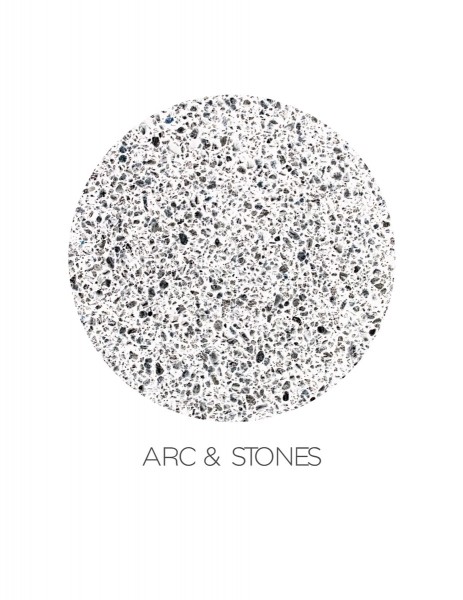 Arc & Stones are a New York City-based four-piece smoldering with bluesy soul à la The Black Keys and Kings of Leon. They released their self-titled EP in February of this year and have since garnered a name for themselves as a national touring act, headlining impressive gigs at venues such as, most recently, Mercury Lounge in NYC.
The band's five-track debut, though brief, gives listeners a comprehensive taste of their blues-y brand of alternative rock. "Silence" starts off the EP with a kick, as lead singer Dan Pellarin's robust vocals get backed by soaring instrumentals in a powerful expression of love lost. The feeling of fierce defiance in the face of heartbreak continues into "Say Goodbye," where a distinctive strength seems to be holding everything together to make for an aggressive-enough rock tune. When the façade begins to crack, however, there's definitely beauty in the breakdown. "Let Me Down" reveals a sense of quiet vulnerability as Pellarin's breathy vocals, combined with the sedated sound of acoustics, lend a raw and relatable desperation to the track. Lively, catchy, and emotionally-charged, Arc & Stones should have no problem continuing their success and I look forward to their next, hopefully longer, album.
Tour Dates:
08/20/2013: The Basement, Nashville, TN,
08/22/2013: Caledonia Lounge, Athens, GA
08/24/2013 The Vinyl, Atlanta, GA
09/27/2013: H. Ric Luhrs Performing Arts Center, Shippensburg, PA w/KANSAS
09/28/2013: The Royal Palace Theatre, Roanoke Rapids, NC w/KANSAS
10/25/2013: Miller Symphony Hall, Allentown, PA w/KANSAS
10/26/2013: Scottish Rite Auditorium, Collingswood NJ w/KANSAS
11/01/2013: Copernicus Center, Chicago, IL w/KANSAS