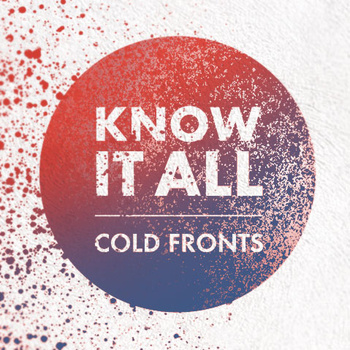 Being that Philadelphia's Cold Fronts recently signed to Warner/Sire records, they'll probably be out of the picture for awhile recording an expensive debut and plotting a big marketing campaign. That said, it's commendable that a label that large would choose to sign a barebones rock band in this age of pop divas and indie-electro.
"Know It All" is a solid taste of the band, who come off like a more pop-leaning Strokes, also close to the sound of the Postelles (who could easily be considered their NYC counterpart). Cold Fronts' sound is simple, catchy, and their greatest accomplishment thus far is consistency. They've got seven songs out at this point and they're all winners, having an unpolished feel and an obvious energy to them.
Instead of shooting for that glossy chart-topping single, Cold Fronts have opted to just be a good band. It shows in their songs.