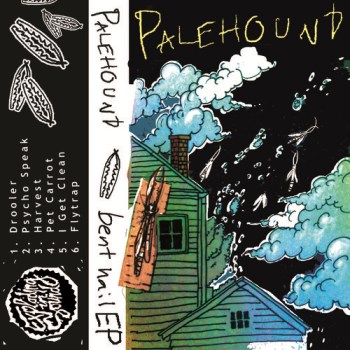 Without getting into an endless name-dropping session and discussing the various influences that brought Palehound into a track review (Shannon Hoon, Liz Phair, Elliott Smith, Kurt Cobain, and Kim Deal), let's just get one thing straight: Ellen Kempner is a nineteen-year-old from Yonkers, yet she manages to channel the spirit of artists that died (or disappeared from the scene), right around the time of her birth. What's even more interesting is that Kempner isn't trying to sound vintage or borrow from the 'Seattle Sound' she seems to channel so perfectly. There's no design or manufactured quality to her '90s-sounding Palehound project; it's just minimalism through the eyes of nineteen-year-old poet that seems to be entering adulthood, and writing about it as she struggles to leave her salad days behind her (sort of, after all, she is just nineteen).
Her tone is irreverent. Lyrically, Kempner's debut single "Pet Carrot" touches on her insular existence in Yonkers, while showing her ability to combine melancholic poetry with an almost sarcastic touch. The overall arrangement (recorded in Brooklyn's Garvesend Recordings) has an acoustic-grunge feel to it; this is where Carlos Hernandez (bass) and Julian Fader (drums) add an explosive element that provides the perfect amount of warmth over a track that lacks dense emotion, but seems overflowing with acerbic wit.
The debut Palehound EP Bent Nail  will be available on cassette and digital on October 22, via Exploding in Sound.