White Blush – "Wish"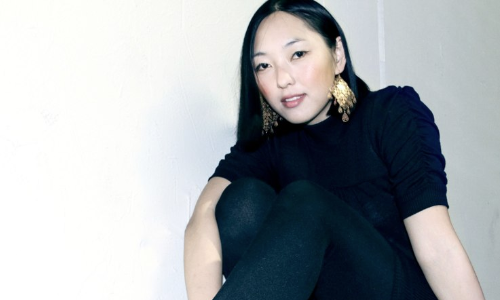 For being just a week old, White Blush's new track, "Wish" is one of the most mature songs the artist has released yet. While the overall feeling of the song is serene and blissful, Carol Rhyu's heartfelt vocals continually fall in and out of focus, creating an atmosphere of longing and self-conflict. Happiness is offset by feelings of unrequited love, and the song in general feels like a journey. Listening to this track truly gives you a sense of who White Blush is and where she has been, without ever even having to meet her.
In its entirety, the song flows through several different energetic stages. Moments of slow moving, drum-less phrases end by ushering in dance style kick drums and surging melodies. Chords pulse in and out of earshot, dancing around the kick drum with vitality. While there's an almost trance-like quality to the track, it actually fits in perfectly with the overall quality. Clean, simple and smooth, its sole purpose is to capture the random and conflicting nature of humanity, and all of the joy, comfort, and wonder that comes with it.
If you like White Blush, be sure to check out all of her relevant social media pages. Doing what she does doesn't come easily, and it doesn't come to everyone. The Go Dugong remix of her track "Jolene", below, is also recommended: