Mode Moderne – "Grudges Crossed"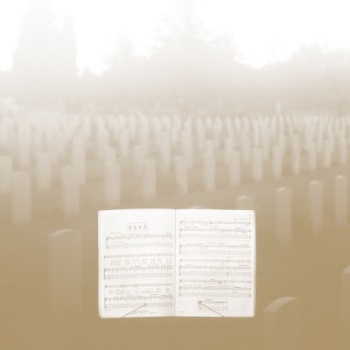 Mode Moderne have that dark post-punk thing down pat, with added versatility to boot. Their full-length, Occult Delight, spans from "melodic mope-pop" in The Smiths' vein, such as "Baby Bunny", to dark brooding slices of brilliance like "Grudges Crossed", which recalls the darkly intoxicating sounds of Echo & the Bunnymen. There are the obvious Joy Division/Ian Curtis vibes too – probably enough to rile up critics of any derived style – but it's not as if Mode Moderne are reliant on the approach as a gimmick. Look toward "Grudges Crossed" as proof.
The correspondence between the punchy bass and wispy synths on "Grudges Crossed" are reminiscent of great post-punk group The Chameleons UK, as shown on classics like "Monkeyland". But this new group eases into a hook-filled atypically for the genre, with almost a pop-leaning ferociousness. Rather than letting atmosphere do all the flexing, Mode Moderne save their most melodic punch for the chorus, when Phillip Intilé croons in a tortured fashion: "Could it be that we are victims of your unconditional love?" The contrast between verse and chorus is quite interesting, the former paying conventional homage to post-punk while the chorus allows elements of contemporary pop to seep in. It's just a solid track.
Head on over to Light Organ Records to purchase or download Occult Delight in full. You can also stream the entire album below: