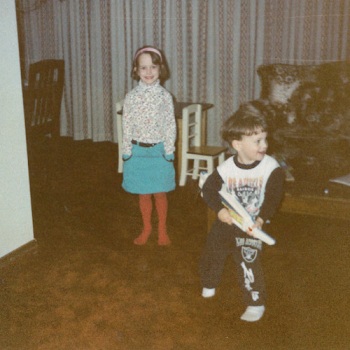 When I stumbled across Travis Bretzer's "Lady Red" a year ago, I assumed the jangle-pop songwriter would be signed by year's end. As it turned out, the stylistically compatible label Mexican Summer scooped him up, and he released an EP – Making Love – with them mid-year. Now, a full-length is slated for an early 2014 release. "Low Volt" is the first tease from it. The track was released back in September, but it's worth posting now to remind of the nearing full-length.
For those who missed out on "Lady Red", it's easy to think of Bretzer in the same vein as Mac DeMarco — a young songwriter beyond his years, with a knack for hook-filled melodies and lanky jangle-pop guitar lines. Seeing as how both DeMarco and Bretzer are releasing new albums in early 2014, perhaps this will be the year of nonchalant jangle-pop? Too early to tell, but great songwriters like these are helping to inspire a stylistic revival of sorts.
"Low Volt" swaps between mellowed-out guitar tones in the background during the verses, whereas the chorus features more prickly and high-pitched guitar tones that reflect off Bretzer's melodic vocal shift. Included alongside "Low Volt" was an equally charming track by the name of "Debbie", portraying a character whose heart "is on the rag" and who "never says please." More catchy and nonchalantly moody goodness from Travis Bretzer, who should break out in 2014 after getting the attention of labels and blogs last year. Look out for his new full-length in the coming months.