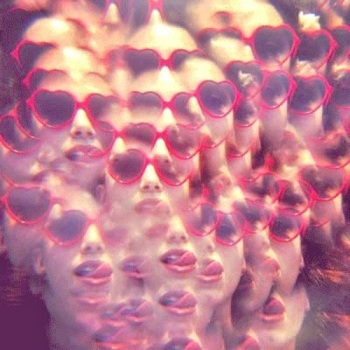 The hazy, sweeping beauty of Viscous Liquid's shoegaze-inspired sound first caught my attention last year, when I heard the brilliant track "It's Sort of Like Being a Long Way From Home, All the Time". As frontman Rhys Williams put it, these tracks are "heavy on pop melodies with a shoegaze/krauty/dream-pop style. Lots of guitars, lots of haziness, and lots of noise." His sound is etched somewhere between My Bloody Valentine's blurred rock-fused beauty and Spiritualized's space-rock ambition, a stellar combination that continues to flourish on Williams' Soundcloud page, where he has released several new tracks over the past couple months.
The new tracks on Soundcloud – "Beach Party Yesterday", "When I See You", "If I Go", and "Fun & Games" – are actually the four tracks from Williams' upcoming EP. They're all great, as expected, but the one I found most immediately accessible was "If I Go", which throws some Teenage Fanclub-inspired power-pop into Williams' gorgeous reverb-friendly arsenal. The result is exceptional, with a swooning chorus that rides blissfully like a flower in the wind. The jangly, Felt-like "When I See You" is another highlight, in addition to the translucent guitar-based atmosphere of "Fun & Games", whose final two minutes is a gorgeously soaring jam.
Williams is capable of making some extremely beautiful sounds with Viscous Liquid. Check out the rest of his material on Soundcloud or Bandcamp.