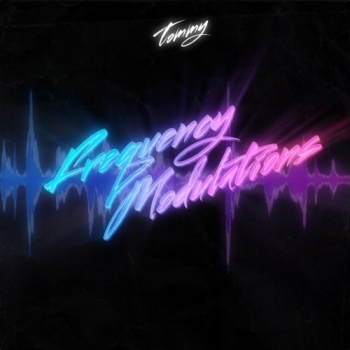 "Why Did I Say Goodbye" was brought to my attention by the excellent Johan Agebjörn, producer of Sally Shapiro's acclaimed Italo disco-inspired releases, which range from 2006's classic Disco Romance to last year's Somewhere Else. His production emits a sort of magical quality, often with a chilly arctic demeanor with pulsating bass, prickly synths, and the elegant and highly melodic vocals of Shapiro. Mostly everything Johan produces tends to hit my sweet spot, so it's appreciated that he diligently keeps me up to date with his involvement in any project, whether it be with Sally or someone else.
One of Johan's latest projects is with French synth-wave artist Tommy, who Johan discovered via Tommy's unofficial remix of Daft Punk's "Get Lucky" last year. Immediately, Johan desired some sort of collaboration with him. "We asked him to remix "Lives Together" (off Somewhere Else), which he did, but a bit too late to be able to include his remix on our remix album (Elsewhere), so we made it a free download instead," Johan explains. "Then he sent us the groove to the track that was to become "Why Did I Say Goodbye", which we found really inspiring, so we decided to do this collaboration, written and produced by Tommy and me, vocals by Sally."
February is a tease, with glimpses of warm weather before another week-long abyss of freezing cold. Much like Johan's own work, Tommy's "Why Did I Say Goodbye" tactfully treads both effervescent synth-pop and icy-cold atmosphere, making it very ideal listening for this month. Sally's vocals are suavely enticing, practically playing a stoned game of hop scotch with the dance-infused percussion. It helps that a big bass-addled hook hits at 4:20 in the track, too. As is usually the case with anything to do with Johan Agebjörn or Sally Shapiro, Tommy's "Why Did I Say Goodbye" is a captivating effort from a synth-pop visionary.