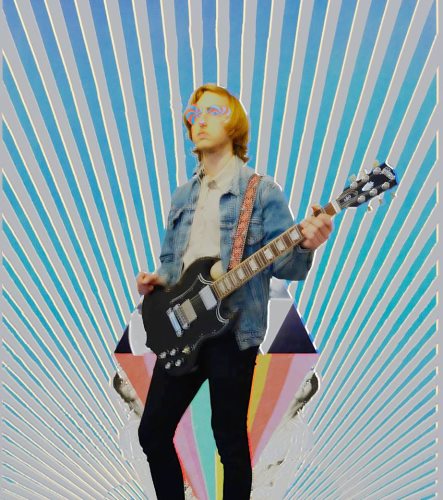 For anyone who listened to Happy Dagger's "Indian Summer" – a track featured two months ago with some wonderful Tame Impala psych-rock vibes – the success of Jesse Robertson's newest track won't be surprising. Even with just a handful of tracks released, it's clear that the 20-year-old musician has a special ability to produce rock music that sounds enjoyably stuck between 2014 and 1970. I mean, this is a guy who churns out rock-solid Kinks covers rather effortlessly, after all.
With new offering "Who's Waiting?", Robertson shows his most depth as a songwriter yet. A warm bass and acoustic trickles help lead the beginnings over a creepy warbly synth pad (which sounds like it's out of a '60s sci-fi horror flick) and Robertson's subdued vocals. Precisely at just the one-minute mark, Robertson launches into a jumpily infectious piece of gorgeous Kinks-esque rock interwoven with swirling psych-ready organs. For more beauty, behold the sparkling bridge about 45 seconds later, followed by a brilliantly infectious and phase-teasing guitar solo.
I didn't think Robertson would top the excellence of "Indian Summer" this quickly, but with the stunning "Who's Waiting?" it is apparently so. Happy Dagger continues to affirm its status as one of my favorite finds of the year.