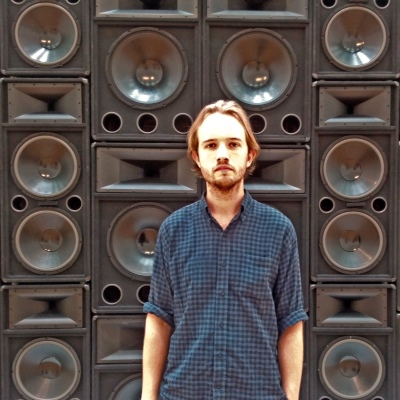 The Mind Mess is the solo project of Olax, a very talented singer/songwriter from Copenhagen. Tackling a form of alternative pop music that touches on a variety of additional styles and decades, the potential of this project is extremely apparent — even with just two songs available on his Soundcloud.
The first released track, "Copenhagen Lies" manages to successfully pull off a sax-laden suaveness with a jangly infectiousness, most apparent in the irresistible chorus. The verses are lush, with relaxing guitar tricks and hip-hop rhythms complementing the suave vocals. The chorus is chirpier and easier to sing along with compared to the verses, setting up for an interesting and well-executed dynamic that the bridge around 02:17 takes full advantage of. I love this part particularly, especially with the vocal harmonizing and arp-like trickling. Cool video too — really captured the stoned-on-a-pretty-day feel of the track I get quite well.
"World Wide Weapon Song" just pulls off an amazing stylistic delivery that's as gorgeous as it is catchy. I like it even more than "Copenhagen Lies", which is saying quite a bit! The smooth brass and melodic acoustic fixings in the intro are immediately reminiscent of Jens Lekman, though the vocal introduction adds an exotic '80s power-pop edge that reminds me very favorably of the group Squeeze. The vocals in particular are very reminiscent of Squeeze. It's a very complementary likeness, for sure.
These are two outstanding tracks from The Mind Mess. I'm very excited to see what they put out next; Olax is a very solid two-for-two so far. Check out the video for "Copenhagen Lies" below, as well: