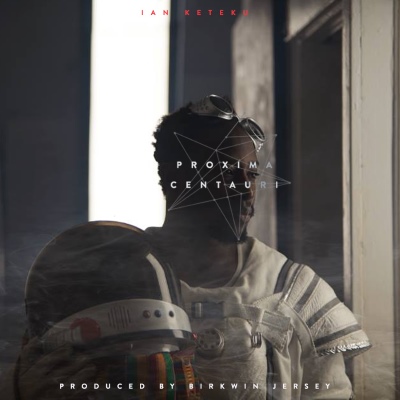 Ian Keteku's signature sound blends his caressing and thought-provoking poetry with futuristic electronica, concocting visions of space and dystopia as well as touching on themes of revolution, race, lust and loss. Think downtempo instrumental electronica combined with futuristic spoken-word. Also the 2010 World Poetry Slam champion, Keteku will release his sophomore album, Love & Lumumba, tomorrow on Nocturne Records. His first full-length, Lessons From Planet Earth (Re-Evolution), in September 2011 and is recommended listening as well (stream it in full here).
Released a week ahead of the album, the track "Proxima Centauri" is a strikingly atmospheric effort that combines space transmissions with haunting spacey synths and Keteku's intensly riveting lyrical spoken-word delivery. The sci-fi synth pads and backing wails lend great effect to the stirring atmosphere, which successfully accompanies the track's apparent aim: "Proxima Centauri or in Latin (The Nearest Star) is the closest star to earth. As humans we often look outside of our circumstance in order to see the light, a glimmer of hope. Sometimes the people and moments which can save us from our self-destruction are right in front of us."
"Proxima Centauri" is merely one of 12 striking tracks on Love & Lumumba, which can be pre-ordered today here before its release date tomorrow.