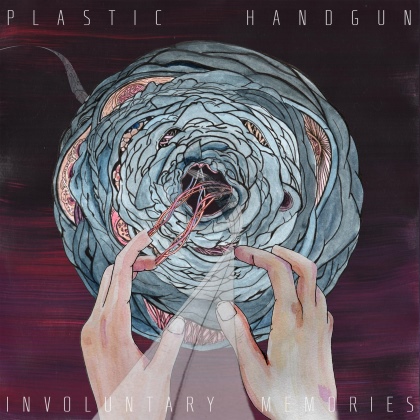 Involuntary Memories, the new album from Toronto-based rock experimentalists Plastic Handgun, is a genre-mashing ride through moments of trickling electro-acoustical beauty ("Capillary Vessel") and atmospheric industrial alternative in the vein of A Perfect Circle and Tool, yet with a post-rock component reminiscent of Sigur Rós and Explosions in the Sky.
While the complexity of Involuntary Memories makes it sound like a full band, much like that of similar-sounding projects, Plastic Handgun is actually the solo work of Mark Di Giovanni, who plays all instruments on the album in addition to handling its entire production. While that's a technical achievement on its own, the album's draw doesn't stop there. Tracks like "Capillary Vessel" showcase wonderful auras of songwriting with post-rock build-ups akin to Sigur Rós and Explosions in the Sky. Similarly, album opener "Introverts" (below) is a heavily atmospheric success with several very alluring uses of trickling guitar progressions, which almost resemble exotic Latin jazz at points.
Di Giovanni is clearly a highly capable musician who poured his heart and soul into Involuntary Memories. It's certainly worth a listen at the very least. Stream it in full here.