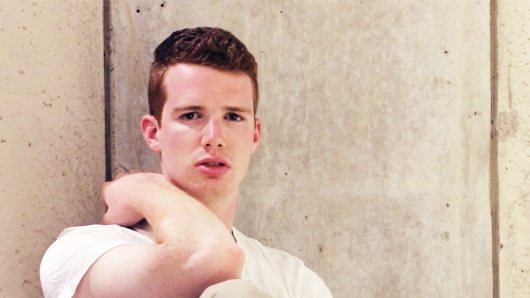 "Waited Too Long" is a funk-tinged gem from Goldwash whose melodic build-up and hypnotic allure is reminiscent of Toro y Moi and James Blake. Minimalist percussion and warbly synths lead toward an effervescent eruption at 01:23, where Gabriel Acheson's soaring vocals mesh nicely with an addictive rhythm and melody.
Based between London and Baltimore, the mind behind Goldwash –  Acheson – started music at an early age, learning classical piano at age 6 and writing his first songs around 10. Currently he's a 21-year-old music student at Yale, writing/producing under the alias Goldwash. Although he is studying at a school known for "academic music", recently Gabe has been making music he wants to hear: jazzy pop that makes people dance.
Putting strange and funky chords, rhythms, and sounds into the new internet mainstream of crazy, no-rules pop music, Gabe aims for a sound influenced by jazz and future beat music, one that values songwriting without targeting a specific sub-genre or niche. His contemporary influences range from obvious ones like James Blake to bands like the Dirty Projectors and Jungle, and Soundcloud producers like Mura Masa and Pomo, in addition to a wide range of styles that include traditional Slavic choral music and '70s jazz fusion.
Currently he's at work on a long-ish EP or short album sometime next fall. Check out the music video for "Waited Too Long" below: