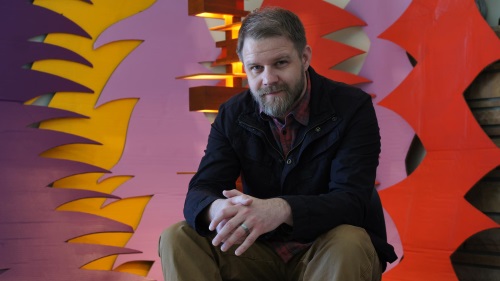 Under the name Revolt of the Potatobug, Jason Bringard produces beautiful instrumental neo-folk that is imaginative and atmospherically stirring. Written and recorded in Salt Lake City, Bringard's new album – Into the Orchard – features 11 instrumental gems that capture the tranquil infectiousness of his songwriting. There's a lot of emotional life in the album; both this release and Bringard's musical career in general has been heavily influenced by his older brother Scott, who worked alongside Jason and invigorated his love for music before passing away at age 26 in 1994.
After his brother's passing, Jason took a hiatus from music, but has since returned and seems to be making up for lost time; he intends to release a new Revolt of the Potatobug album each summer for the next decade. For this album, the appreciation for various genres is on full display. For instance, "In Old California" seems to combine lush west coast folk atmospherics with traditional sounds of both Native American and Latin music; the hybrid is easy to get swept away in. The sweeping synth-tinged "The Moons of Oklahoma" is a warm acoustical strummer with eventual infectious percussion that makes it one of the most accessible points to Revolt of the Potatobug's arsenal and sound.
Stream the entirety of Into the Orchard on Bandcamp, and check out more on Revolt of the Potatobug's official site.