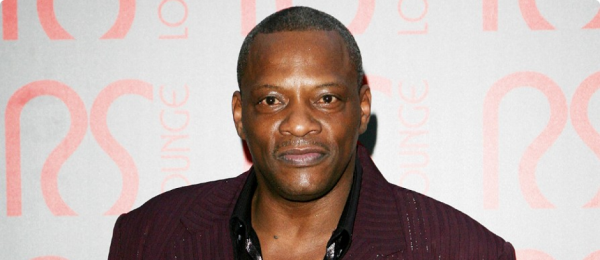 Alexander O'Neal's hugely influential career spans over 30 years, marking him out as a truly legendary R&B and blues singer, with a plethora of top selling singles and albums under his belt. His voice is characteristic and recognisable and has drawn comparisons with the huge R&B star Otis Redding.
A dominant musical force in the 1980s and 90s, Alexander O'Neal achieved 14 Top 40 hits in the UK, and can be booked for what will undoubtedly be a memorable performance through London based booking agency, MN2S.
O'Neal was born in Mississippi in 1953, and launched his musical career back in 1979, when, having graduated from high school, he began to perform as singer with a selection of soul bands like The Mystics and Wynd Chimes and eventually finding a spot with the group, Flyte Tyme.
O'Neal enjoyed a particular purple patch with the band Flyte Tyme, as a result of which the group were signed to the Warner record label in 1981, which prompted the band to change its name to 'Time'. However, story has it that, after an argument with Prince, O'Neal was viewed as 'looking too black' and was replaced as lead singer by Morris Day.
Having been excluded from the band, O'Neal immediately went on to pursue a solo career, releasing 'Do You Dare / Playroom' and 'Attitude' as 12 inch singles on an independent Chicago record label named Erect Records, but in 1984 signed with Tabu Records. On this Clarence Avant run record label, he performed as a backing vocalist for the label's various groups, for example, The S.O.S. Band and Cherelle.
By this time, with a whole heap of performing experience under his belt with a variety of bands, O'Neal hit the big time upon releasing his self-titled debut album, from which three singles hit the Top 20 R&B Singles chart. Following on from this success, O'Neal collaborated with Cherelle on a single named 'Saturday Love' from her successful 'High Priority' album, which shot to No.2 in the US charts and No.6 in the UK.
Since 1985, O'Neal has released 8 studio albums, 6 compilation albums and one live album, the most of recent of which, 2012's 'Greatest', showed off all his fantastic greatest hits. His 2008 release, 'Alex Loves…' is a testament to his musical versatility, showing his skills in other genres as well as R&B, as he covers a selection of well-loved love songs. Receiving high praise from the Guardian for his 2002 release, 'Saga of a Married Man', O'Neal further cemented his reputation as a legend of the genre.
As the music industry focussed instead on younger musicians, the 15 million selling O'Neal went through a difficult patch in the 90s, having broken away from his writer/producers Jam & Lewis, ending up without a record deal. Despite this, he turned his career around in the 2000s, after appearances on the popular TV shows, 'Just the Two of Us', 'The Weakest Link' and Channel 4's 'Wife Swap', and went on to tour the world with his 'Alex Loves…' record.
O'Neal has long been a fan of performing in the UK, each time welcomed graciously by an adoring fan base. Indeed, O'Neal has gone as far to say that this positive reception from British fans served as inspiration for his 2008 release 'Alex Loves…' and looks forward to many more live bookings in the UK.
It is indeed no surprise that Alexander O'Neal is enduringly popular with the Great British public, given that he has proved himself to be a worldwide musical icon over a 30 year career with a whole host of high charting releases. To enquire further about booking the legendary singer Alexander O'Neal, please contact MN2S booking agency.