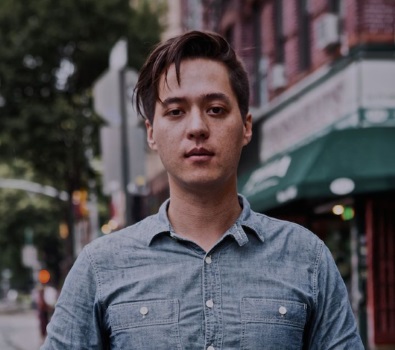 Somewhere in bustling Brooklyn, Joseph Sant is churning out deliciously lush tunes with a hint of folky twang and dream-pop, enjoyably not too distant from the stylings of Wild Nothing. His new track "Nor'easter" is impressively atmospheric, with a variety of distant guitar twangs conjuring visions of nighttime drives with its sporadically effervescent tone, much like the work of War on Drugs. The blast of warm gauziness just before the two-minute mark is fantastic, a supremely pleasant hook that quells any doubts whatsoever as to the quality of Sant's songwriting. In the ilk of Real Estate, Ducktails, and War on Drugs, Joseph Sant is crafting magically ethereal guitar-led pop with a firm grasp on atmospheric power.
Sant's debut EP, Sea White Salt, promises to show more of this goodness when it's released on the 14th. Some more info on that below via the press release:
"Sant's debut, Sea White Salt, is influenced by New York's coasts, imperiled as they are by climate change, reshaped in an instant by catastrophic storms, and prey to wolfish markets. These songs explore the connections and analogies between forces of nature, impassable social barriers, and the gravity of all-consuming love and persistent dreams.
For Sea White Salt, Joseph collaborated with his good friend and producer Gabriel Galvin, erstwhile proprietor of Four Foot Studios in South Williamsburg, Brooklyn. They recorded Sea White Salt in a few overnight marathon sessions in the dead of winter, just before Four Foot Studios was evicted, casualty to the overheated real estate market synonymous with that neighborhood. Fellow Brooklyn artist Stirling Krusing plays lap steel on the album. Long-time collaborator Tyler Graham plays drums. These artists, together with bassist Georgia Tan, form the five-piece band that now plays under Joseph Sant's moniker."
I'm really loving this track, and am looking very forward to the EP.