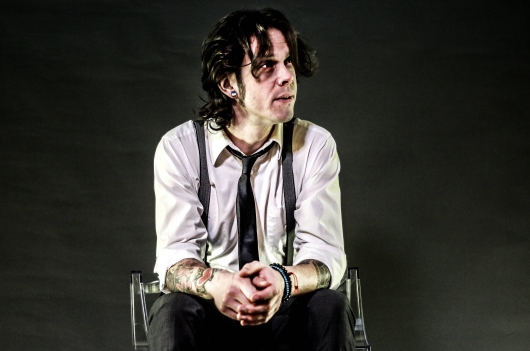 "Beautiful Mess" is seductively engaging from the get-go, with sharp vocals and a swanky funk bass line leading as an organ swells in the background. Marcus Bowers' vocals are deliciously funky and full-bodied, leading well into the hook-y transition around 01:20, when a distorted guitar descends upon the fold along with an uptick in Bowers' vocal intensity – "wanna break your heart / tear each other apart." The emotional switch from suavely cool to a venomously romantic chorus is interesting and well-done, and liable to make listeners feel alive. The second transition – around 02:30 – is melodically striking as well, as is the finale – where it's enjoyably repeated 'til the conclusion.
Bowers is formerly of the group We Will Be Lions, which parted ways in the summer of 2015. His new project, Beautiful Mess, is comprised of Scott Brown on bass (Astronauts Etc. & Waterstrider), Geneva Harrison on drums (Bells Atlas), and Rob Shelton on organ/keys (DRMS & Meernaa). The project's album will release in the fall of 2016.
As for the project's inspiration, here are Bowers' words:
Beautiful Mess is inspired by a conversation I had with a girl I met while on tour. I was smoking a cigarette in the parking lot and she pulled up next to me in her car. We met again that night after the band finished loading out. At one point she stopped and looked me in the eyes and said, "I think you could break my heart." The feeling was mutual. We obviously weren't very compatible, and we were complete strangers, but that night we were experiencing an intense, passionate response to each other. It was that moment of clarity, of understanding the risk, and mutually deciding that our connection and experience together was worth any emotional pain or scars it might cause each of us in the future, that first inspired the song.
He describes the track as "an anti-love song celebrating the passionate side of relationships," influenced stylistically by Alabama Shakes, Unknown Mortal Orchestra, Elvis, and NAO.