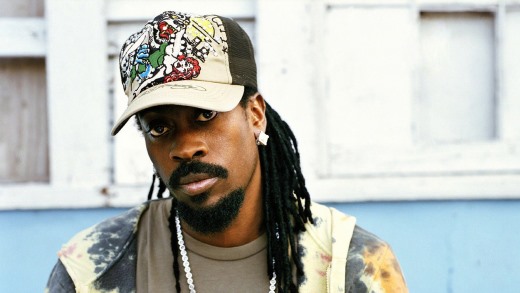 Beenie Man is a stalwart of the reggae dancehall scene and he's been releasing albums since 1983, when he was just 10 years old. Today he's still an artist who is very much in demand for appearances and still releasing records more than 30 years after he first came on to the scene.
The dancehall star may not be Jamaica's most famous son – that honour goes to Bob Marley – but on the Jamaican music scene he's a pretty big deal – so just what did he do to earn the title King of Dancehall?
Early Years
Believe it or not, Beenie Man is a stage name, and the star was actually born Anthony Moses Davis in 1973 in the Waterhouse district of Kingston, Jamaica's capital city.
From the first, the young Anthony was surrounded by musical talent; his uncle Sydney Knowles worked as a drummer for the legendary Jimmy Cliff, one of Jamaica's most prolific and mainstream artists and the man behind some of the most recognisable songs in Disney's 1993 film, Cool Runnings.
With such a musical pedigree it was no surprise when the youngster showed musical flair at a young age. At just five he was 'toasting', a style of Jamaican music which involves chanting lyrically over a baseline or 'riddim.'
In 1981, already known by his stage name of Beenie Man, the eight year old won a local Tastee Talent competition and made links with some local deejays, who helped him to grow a loyal audience.
After being sampled on several singles, he released his first ever album at the age of 10 in 1983, an offering which was titled The Invincible Beenie Man: The Ten Year Old DJ Wonder, before he put the brakes on a career in the music industry to finish his education.
A Comeback
After his early success in Jamaica, Beenie Man's success waned somewhat after taking a break to concentrate on school.
Though he continued to record and performed at the popular Reggae Sunsplash festival in 1992, it wasn't until he became embroiled in a rivalry with fellow artist Bounty Killer that Beenie Man saw the spotlight seriously again; he appeared on the album Guns Out which saw him in a soundclash with Bounty Killer and earned him a Jamaican number one single and the DJ of the Year award. 
Record Deal
In 1994 Beenie Man was signed by Island Records and began to find fame outside of the Caribbean. The star broke into the UK with a tour in 1995 and collaborated with many of the top reggae stars of the time, including Dennis Brown, Triston Palma, Mad Cobra, Lieutenant Stitchie Lady Saw and Michael Prophet.
In 1998 Virgin Records offered the dancehall artist a record deal in the United States, and overnight he became a truly international superstar, going on to win a MOBO, top the charts and even duet with the inimitable Janet Jackson.
Meanwhile, in Jamaica he had come to dominate the singles chart in his home country, topping it with 7 different singles in 1997 alone and remaining a constant fixture through most of the late '90s.
Beenie Man Now
Since his heyday in the 90s Beenie Man has continued to produce hits and make appearances all over the world, while diversifying his talents.
1997 he starred as himself in the film Dancehall Queen, about a street vendor who disguises herself to enter a dance competition and pits her rivals against each other. Since then he has been involved in several TV & film projects, including the short film Lightning and feature film Kingston.
Popular covers of tracks including Bob Marley's Crazy Baldhead and No Woman No Cry as well as tunes for soundtracks and performances including in the rom-com Blue Crush and on long-running British soap Eastenders have ensured that Beenie Man remains firmly in the public consciousness.
Most recently Beenie Man has recorded the track Ghetto Youths Floss with fellow dancehall artist Demarco and debuted a new single with Nigerian artist Henricci called Sister Caro, a track hailed by many as a real return to form for the Jamaican.  
The Beenie Man agency is the London-based MN2S, where he is on the talent roster and available to hire for all types of event.