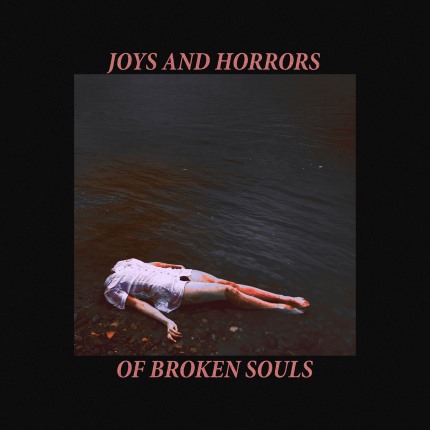 Although now based out of Dallas, Rawzilk is initially from El Salvador, where he grew up "seeing a lot of messed up things as a kid." He continues, sharing a very personal memory that affected his artistic output deeply:
[My childhood] made me wonder what makes men evil and what makes a criminal commit crimes. Ironically, it also made me develop an interest in criminal things in general. Just as I found crime fascinating and strange altogether, I was always very into films, art, and music as well. Growing up in a Christian household, my mother believed that any music that wasn't Christian was satanic and from the devil himself. So I had to listen to non-Christian bands secretly, and if I got caught I'd get in trouble. My father was in an anti-religion cult led by a man claiming to be God and the Antichrist at the same time. Needless to say, it was all very confusing to me and my own personal religious beliefs as a child.

I grew up listening to bands like Joy Division and The Cure along with many '80s new wave and post punk bands, though I listened mostly to rap. Eminem was my favorite and I wasn't sure why until I realized it was only his darker tracks that I enjoyed and not his lighter ones. However, I also enjoyed light, happy electronic music. "One More Time" by Daft Punk was one of my favorite songs at that age.

When I was seven our family's pastor let me borrow the church keyboard, and although I didn't know how to play it at all I still found it extremely captivating. I was more impressed by the choir and church presets, the eerie sound was calming to me. It created a nice atmosphere… and since I couldn't play it right I started experimenting with it instead. That's when my interest in creating something "new" began.

I moved to the US with my mother at age 14 with dreams of becoming a graphic designer. When I turned 15, my father sent me a MacBook to pursue my graphic designer interests; this became the tool to produce most of my music in the past 8 years using Garageband.

I wasn't always exclusively interested in serial killers and morbid things – at times it felt more like a phase… but after my father's suicide it suddenly grew a lot more and I wanted to explore crime, the psyche, and death a lot more. I've also always been a hopeless romantic, which is why I wanted to add elements of romanticism into my music. If it isn't about murder, it's about love. This offbeat combination is what gives me the inspiration and drive for most of my art including my music. I began writing the lyrics for the songs in Broken Souls shortly after my dad committed suicide, but I didn't actually start producing it until two years later. In the meantime I was making instrumental EPs and little projects that helped me discover and develop my own sound.
Take a listen to "Nails" and its otherworldly, choir-like feel, and its moving presentation should prompt attention. When knowing the story that it took Rawzilk's style to arrive in this fully developed form, it makes it even better. Stream his new album, Joys and Horrors of Broken Souls, in full below: