Posted
June 30, 2016 by Mike Mineo
in Tracks
David Jacobson – "8 A.M."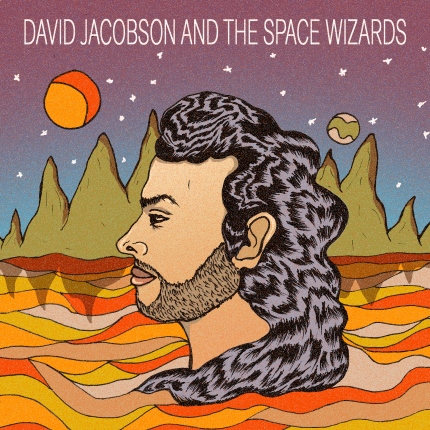 David Jacobson touts a sound full of presence and vintage rock 'n' roll warmness. Like many, his early bands in middle and high school were influenced by Led Zeppelin and The Who fandom, later getting into the jam band scene in college. Living in Scotland for a year from 2006 to 2007, he also got into acoustic music ("We were also peers with Marcus Mumford of Mumford and Sons. He used to come to my dorm room and sing songs with us," Jacobson says. "He once asked me to record guitar on a demo he was working on. I'm not sure what happened to that recording. It was fun.")
When he was a senior in college, Jacobson decided to pursue another style in jazz and fusion, jamming often with Ben Silverstein of The Main Squeeze. As for his current project, here's how it happened:
"I moved to NYC in 2013 to pursue music full-time. After dabbling in a few projects, in October 2015 I decided to record and release an album. I ended up putting together a trio in January, and called it the Space Wizards. We played some gigs, and I set up a recording date in February to record a 5-song EP. The drummer quit about two weeks before we were going to record. So I scrambled to put together a band to record the tunes with. I ended up finding a band on craigslist for hire. They said they would give me a rehearsal for free. I figured I had nothing to lose, so I tried jamming with them. It was hand in glove the first time we played. I hired the band (they are actually called Rexford) and we recorded in one hurried live session in Brooklyn. All of the takes you hear on the EP were done live in the last two hours of the day."
"8 A.M." is a standout track from the release, beginning aptly with awakening percussion and guitar trickles. A great vocal melody, vintage guitar twangs, and bits of harmonica and twinkling keys comprise the remaining instrumental arsenal, assuming a loose tone reminiscent of War on Drugs. Everything from Jacobson's musical journey – the nostalgia of classic-rock from his high school days to the jam-band aesthetic of his later college years – is captured well here, showing an act capable of an eclectic rock output. Look for his new album in full in the coming days.