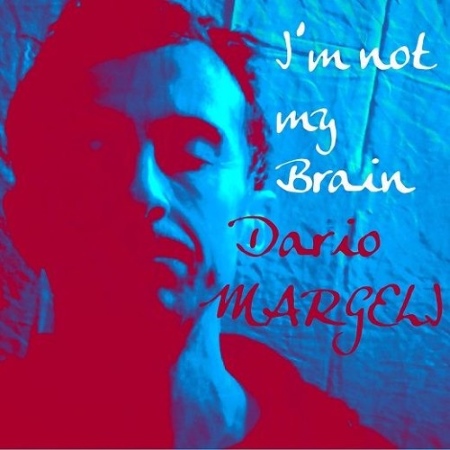 "I'm Not My Brain" is a just-released single from Italian-American singer/songwriter/producer Dario Margeli, an atmospheric '80s-tinged journey that reminds of both Scritti Politti's calm synth-infused sophistication and The Style Council's funk-laden '80s rhythms. Sonorous guitar twangs and spacey synths combine with understated vocals for a nicely hypnotic listen.
Margeli is presently based in Europe. His first song, released March 2011, featured Florida-based studio session blues guitarist Hugh Williams. Later that year, his song "Somebody Pull Me Up" – with remix help by Hungarian producer Gabor Holik – circulated through several music sites, including the website of the clothing brand Sisley. Another one of his songs, released in 2012, "Exploited Degraded Office Workers" caught the imagination of many, owing to its daring lyrics about the life of today's middle class workers.
On "I'm Not My Brain" and others from Margeli, there's a featured a self-help component to them, with reference to quotes from many of the great Buddhist and well-being teachers. From the musical point of view, great care has been placed in creating very original vocal melodies, often derived from experimenting with non-western musical scales. In 2013 he released a single with title "Salvarmi Da Questa Anarchia" ("save me from this anarchy"), with lyrics referring to existential doubt and the desire to overcome indifference. It was also featured on Italy's national radio RAI in Radio 2 in the program Il Ruggito Del Coniglio.
With "I'm Not My Brain" as his newest release, it's clear Margeli has very soundly created his own sound, one filled with lyrical importance as well as atmospheric intoxication. It's a unique and idiosyncratic listen that balances enjoyable oddities with immersive accessibility well. The track can be found on iTunes here and Spotify here.