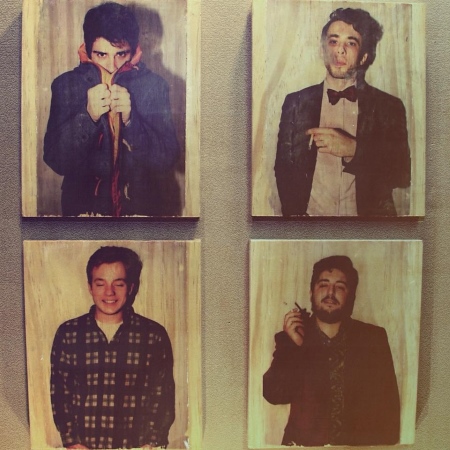 Sing, Bird of Prey produce fluid and melodic indie-rock out of the Lehigh Valley/Poconos area in PA, where they find a beautiful middle ground between classic psych-rock and contemporary indie-rock. They just released their full-length, Crystal Embryo, on September 13th — and it's really catching my attention from start to finish. Highlights include "Painted Bones" – which executes a beautifully varied multi-layered vocal approach in its excitable rock ferocity – and the wonderful "Microsatellite", which rides high from the opening guitar twangs to the fun and jangly chorus, which reminds of Smith Westerns in their very likable fusion of more traditional rock influences with contemporary aspects of Brit-pop and garage-rock.
The group had the following to say about their excellent new LP and this track in particular:
Crystal Embryo, our first LP is about the absence of altruism in nature. Specifically, human interaction. It's a dark record with glimmers of hope sprinkled throughout. Overall, the theme of the record is the fact that you can try as hard as you can to be a part of the greater good, but there is something (an evil) holding each and every one of us back. "Microsatellite" is more specifically about looking in the mirror and facing the good and evil that control you and accepting it blissfully.
Stream it in full below: