m o t h d r o p s – "veal fiction" + "sexii maharishi"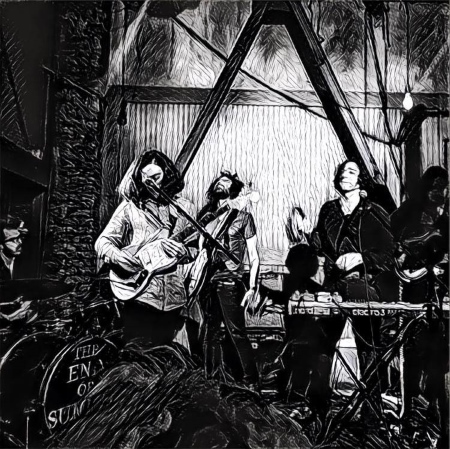 m o t h d r o p s are a dazzling psych-rock project out of Los Angeles, whose two new just-released tracks – "veal fiction" and "sexii maharishi" – completely hit the mark. "veal fiction" features elongated, tripped-out vocals that vibe well with swipes of psych-friendly guitar. Tame Impala comparisons are quite evident, especially in the brilliant transition around 02:10, when Halloween-friendly synths come into play over impressive guitar work and bouncier vocals. It's a tremendously infectious and trippy track.
"sexii maharishi" pursues a more rooted rock 'n' roll route, with fast-paced vocals and playful guitar lines recalling vintage post-punk and Kraut-rock with a celebratory vocal edge. Things start to slow down just past the two-minute mark, when the track goes down a more psych-friendly path before re-emerging the introductory sound in the closing moments. Both of these efforts show a great talent in regard to songwriting development and capturing a genuine psychedelic-friendly feel. They're part of an upcoming double-EP, to be released in early December.