Posted
March 28, 2017 by Mike Mineo
in Tracks
Blue Movies – "Disenchantment"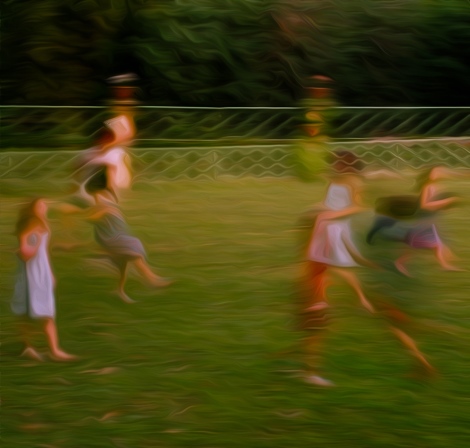 Out April 21st, Disenchantment is Blue Movies' upcoming self-released debut album. The track "Caramel Dreams" is our first listen to it, a gorgeous effort that begins with solemn guitar twangs complementing the sound of a lively playground. The lush vocals and rhythmic development that follows reminds of Yo La Tengo's more understated efforts, a comparison that's extremely complementary for anyone, especially a new act. The vocals soar prominently, though never to the point of fully consuming the gorgeous, developing instrumental soundscape that unfolds. The guitar work is elegant and melodic, complex enough to captivate but also accessible like a good starter guitar, with little pretension. The "ooh-ooh"-ing past the three-minute mark does particularly well in building vocal-laden momentum without disrupting the instrumentation's mellow flow. Hauntingly melancholic yet also blissfully hypnotic, "Caramel Dreams" is a stunning preview of Disenchantment.
More details on the album's creative process below:
A slow listen, this album came to be through a connection between songwriters Mat Eric Hart and Tom Ball which had its roots in the early summer of 2011. They had been searching for a new sound to work on in Ball's homebuilt studio in Hackney, London in what once was an old upholstering workshop. With no destination planned, the two were able to concentrate freely on creating something untouched by the outside world. Away from the pressures of schedules and clocks; Ball and Hart were able to sculpt, paint, destroy, amend, discover and experiment together in a way that neither had done before, and may never do again…

Disenchantment is the sound of this time.