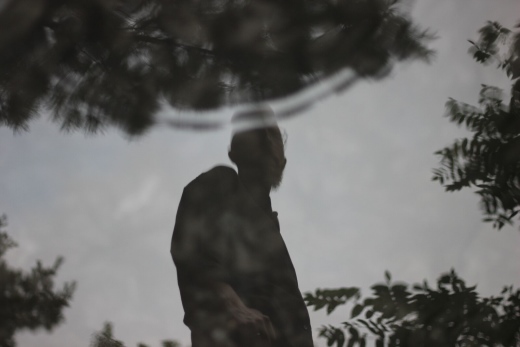 We featured Summers' previous project, Midwest Soul Xchange, in the past with the track "Roots". That effort featured an up-front dual vocal approach, showing calm retrospection amidst an energetic chorus. With that in mind, his new ambient direction comes as a bit of a surprise, though not really as much when you consider his eclectic music career to date. Across stabs at trance, rock, folk, and rave, Summers' recent foray into ambient music is another successful one. His new album, F51.01, shows lush soundscapes that seem alien in nature, calm enough for exploration yet with a natural foreboding that's never lost.
The stylistic direction was actually intended as a form of therapy for Summers' struggles with insomnia, with a hypnotic feel throughout that can be utilized as a sleeping or study tool. Like any good ambient music, though, there's an apparent ability for it to fade into the background when necessary, yet show expansive beauty to the attentive listener. It makes sense, as the album is named after the ICD-10 code (a coding system used in the medical profession) for insomnia
Recorded almost exclusively with software synthesizers, Summers played the parts across the album through amps, recording the ending result with microphones. This "re-amping" was done at a former church. "The [church] has some really wild sound spaces! The chapel hall is amazing, but even the corridors have some cool reverbs," he explains. "Sitting quietly, listening to those sounds in such spacious rooms was a truly meditative experience." Stream the album in full below; it's highly recommended either for immersive listening, or simply as a helpful background tool. Highlights include the haunting string-like-tinged "?" and the otherworldly bouncy foreboding of "Clock Works".