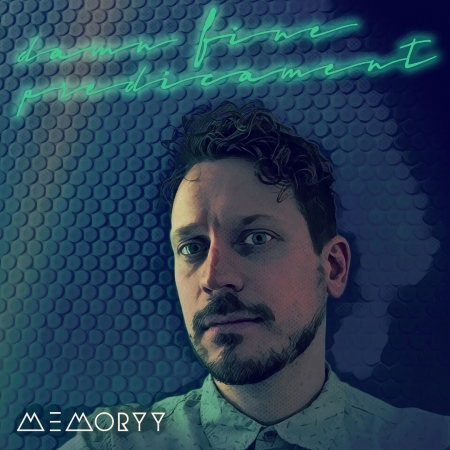 Memoryy's new, nocturnal electro-pop track "Damn Fine Predicament" is a riveting peek at his forthcoming LP, SKELETONS, out 4/14. Just released today, the track rides on a growing chorus that features a dual-attack vocal harmony, which increases in effervescence alongside prickly backing synths. For the hook's second go-around, around the two-minute mark, Hettinger's vocals reach a peak with the escalating ferocity of the clanging synths. The feel is part Miami Vice and '80s night-arcade, with a wistful dose of nostalgia. Finger-snaps and an exotic synth progression follow with a consuming bridge, comprising a second half that's sweepingly atmospheric in its instrumental focus, a wonderful example of Memoryy's melodic charm, which has earned him a frequent spot on Hype Machine's charts as remixer and artist alike. You also may recognize his sound as the theme song for Netflix's Chelsea Handler show, whose second season is out this month.
Look for SKELETONS next week.
Note: Memoryy is or was represented at some point by Obscure PR, which is affiliated with Obscure Sound.