Premiere: Diary – 'Love Shadows' EP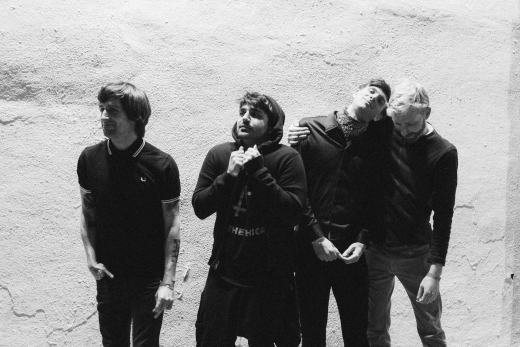 Obscure Sound is very excited to premiere the debut EP, Love Shadows, from New York dream-pop quartet Diary. Recorded at Greenpoint's Creamery Studio, the EP is an outstanding release that will appeal particularly to fans of '80s moody rock and post-punk in the vein of Echo and the Bunnymen, The Cure, and Psychedelic Furs. Diary have the aesthetic down pat, with those Cure vibes particularly prominent on the infectious "Dancing in the Crypt". Meanwhile, "Fade Away" rides on the sort of gauzy distortion that Cocteau Twins fans cherish. It sits firmly in the '80s post-punk sphere, though all five tracks tout their own distinctive personality. Perhaps the most immediately gripping, and serving aptly as the opening track, "I Die" rides on infectious guitar trickles and sporadic synth pads, which launch into a soaring and melodic chorus that repeats the track's title. The glistening guitars, reminiscent of Wild Nothing, and wistful synths make for a very memorable sound — just the right amount of catchiness, atmosphere, and nostalgia to fully captivate.
Check out the EP in full, for sure. It's one of the best releases I've heard all year, hence why we're pumped to premiere it.