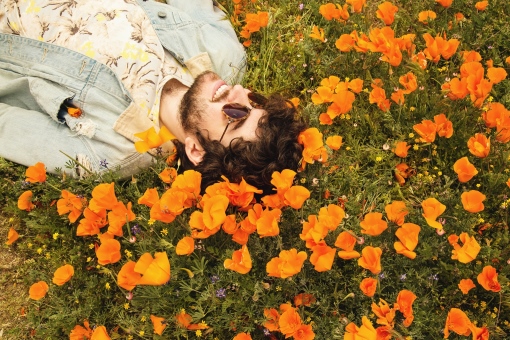 I'm generally not keen on posting remixes, but if it's truly bringing something new to the fold – and melodically consuming – then I'm game. Shoffy's remix of Calvin Harris' "Slide" fits that bill, showcasing the artist's melodic and vocal charm in a form that's accessible and familiar. With his new remix, Shoffy breathes new life into "Slide" with original additions — including a blues guitar, Wurlitzer, and his own vocals.
"I sang on the remix as well as produced it, in addition to playing guitar and the Wurlitzer on there," Shoffy explains. "I thought it would be cool to include tastes of a few genres, so I have a jazzy sort of section in the beginning. It becomes more house/dance oriented as the song builds. On the recording process, I did the song in the last couple days, all at my home studio in LA. produced it in Ableton. I was happy about incorporating guitar. As an artist that's something I love to do — create dance-leaning tracks with blues guitar."
Shoffy, the alias of Alexander Shofler, is Los Angeles born and bred. The soulful singer/songwriter, producer, and instrumentalist started his eclectic musical journey Writing and producing at age 14. His first release under Shoffy came in February 2016, with single "Takes My Body Higher" ft. Lincoln Jesser. It went viral and reached 43 million plays on Spotify, alongside 20 million YouTube plays.
Following this, Shoffy released a seven-track EP titled somewhere between nostalgia and paradise, and is presently in the process of releasing a string of singles and playing live shows.