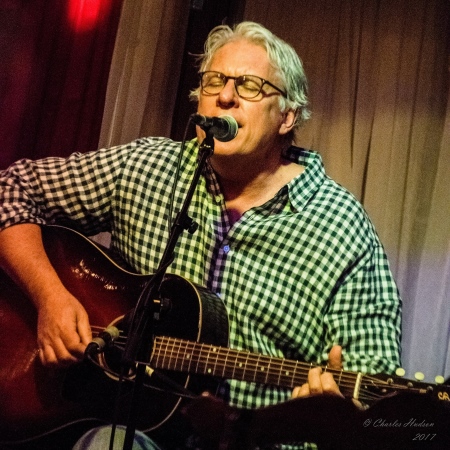 Twangy electric and swaying acoustics contribute to a warm, comforting sound to kick things off on Mark Rogers' recent track "Right Here". Although not breaking down stylistic barriers or treading too far into unpredictable territory, the tempered vocals and catchy twang make for an immediately digestible aesthetic and one that's considerably accessible. Guitar work is impressive and quaint, with the "what you're doing right here" hook providing a soaring and pleasant melody, in addition to the energetic organ-laden bridge around the two-minute mark — personally, my favorite moment, and one that reminds fondly of vintage power-poppers like Teenage Fanclub. The track shows strong songwriting that provides a familiar stylistic formula, but one with precision in regard to production and melodic cohesion.
On his writing process, the veteran singer/songwriter says the following:
In 2012, I wrote my first song in about 20 years, and it, interestingly enough, was better than anything I'd ever written before. Since then, my writing has flourished. In the summer of 2016, the gates opened up and I wrote the songs that would become my first EP, in the span of about 3 months.

The process for writing for me now starts, as it did when I was a child, with a melody. Luckily, there are mobile devices that include recording apps that allow me to capture these melodies as I dream them. Later, when I'm in the right "place", I'll replay these melodies and flesh-out the ones that speak to me. These days the topics address themes that I find meaningful, e.g. my wife, my children, the world in general. I find that my musicianship has evolved over the years and now includes shades of jazz, folk, country, rock and other genres, but the pop sounds that sparked this imagination way back in the mid to late 1960s, is always present.