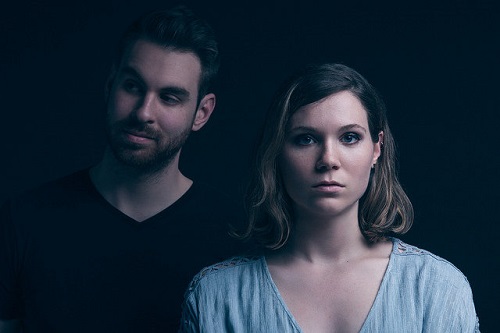 "Him" is the first single from Chicago-based Silver Liz since completing their debut album, finely capturing the group's shoegaze-laden textures. This track explores the "feelings of existential weight and blissful nausea experienced during an unexpected ~love at first sight~ encounter." Carrie Wagner's haunting vocals lead the track elegantly, with the initial whirring of guitars in the intro reminding of The Smiths' "How Soon Is Now" — though turning to more percussively involved, space-rock and shoegaze-y textures shortly after the one-minute mark.
The song is stalled by a sinking cadence as the lyric "I can feel the weight" tapers off. It then bursts into a reprise of the first section driven by a piercing guitar melody and colossal drums that were recorded in the balcony of a Chicago cathedral. The yearning, dreamy soundscape of Spiritualized comes to mind as an immediate comparison, though Silver Liz are largely crafting their own, enveloping sound here — thanks for the melodic vocal talents of Carrie Wagner, as well as the atmospheric guitar work and production of Matt Wagner.
Look out for the band's debut full-length later this year.