Greenhouse – "Acetate" + "Vincent Van Slow"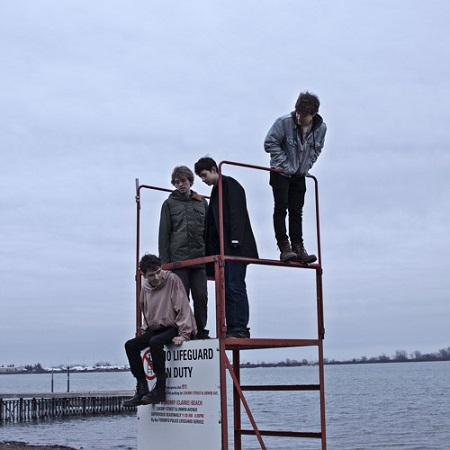 Greenhouse is a four-piece modern shoegaze band from Toronto. The project was formed by guitarists/singers Sacha Katz and Quinn Fisher, who met while young at music camp. After exploring different several different bands, genres, names and lineups together, in addition to producing one EP and playing small shows around Toronto, the group to be known as Greenhouse enlisted bassist Hugh Hart and drummer Joe Flanigan.
Taking a cue from inspirations like My Bloody Valentine, Slowdive, and Ride, the act is focused on atmosphere and texture. Such is evident on new single "Acetate" and its b-side "Vincent Van Slow" — recorded at Candle Studio in Toronto. The b-side, with its reverbed guitar twangs and yearning melodic hook, is excellent with a hint of The Replacements and Deerhunter in the nonchalant push, as is "Acetate" as it roars from lush verses to a forceful chorus. They're both excellent singles from this rapidly rising act.