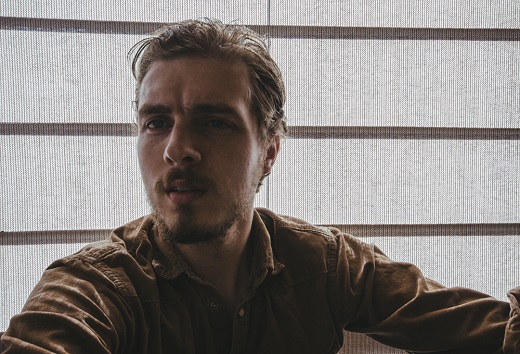 Sunset Exotic's new track "State of Emergency" is a captivating, moody rocker with hints of Bowie in the vocal line, complemented by bright and anthemic guitar and rhythmic movements. Per Sunset Exotic (Charlie Foltz), the track is "a song about social tension, paranoia and the way people communicate with each other." Following up the excellent and previously featured single "High Fidelity", "State of Emergency" alternates between moments of suave build-ups and a smattering of trickling guitars and rhythmic highlights, like at the 01:57 push. It's another solid, meaningful release from Sunset Exotic.
Elaborating more on the track, Charlie says the following:
I live in somewhat of a fringe community for California, one where you have people from all over the political spectrum living in one place. In recent years, there's been a shift in focus from the politics of our immediate surroundings to a heightened sense of awareness of the global community. Ultimately this awareness is for the greater good, but its been weird to witness the widening of the divide in political ideologies in my small town. Where there was once an understanding of context and perspective, there's now these hard lines drawn in the sand and a refusal to communicate and try to understand one another. I wanted State of Emergency to capture these moments of eeriness sonically while maintaining a certain amount of delicacy and reflection.

Along with State of Emergency, I put out an 6 song EP called "Odyssey" which primarily deals with small town culture and aging within it. During the final mixes of this EP this month, wildfires hit our town and burned over a million acres here in California, resulting in the deaths of 41 people and the displacement of nearly 100,000 others. If you're into buying music, I've made Odyssey available to download via SoundCloud for free. If you want to support the music financially, use the money that you would have otherwise spent on this record to help the people rebuilding our community and those affected by these fires.