Posted
December 4, 2017 by Mike Mineo
in Rock
André Salvador and the Von Kings – "Tune It In"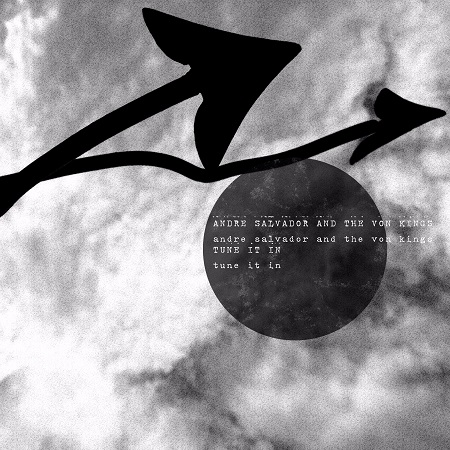 André Salvador and the Von Kings, the previously featured project of Brooklyn-based multi-instrumentalist Tim Cheplick, is back at it with the varied and hypnotic psych-rocker "Tune It In". The track features two parts, separated by a lush synth-laden bridge. "I started out trying to write this grand masterpiece on piano with a bunch of descending chord changes but couldn't quite get it where I wanted it to go," Tim explains. "So, instead of forcing an expansion of that into a full song I put it after the first section to break up a different tune I was still working on."
Cheplick's vocals have a bit of Elliott Smith's melancholic croon to them, with the instrumentation marked by a melodic and fluid assortment of bustling bass lines, hazy synth flourishes, and ardent guitar twangs. The places "Tune It In" goes, melodically, in its approximately five minutes does great in showing the project's range.
As far as the track's lyrical focus: "I don't know. It's something about being stuck, wishing you were somewhere else, but maybe then trying to stay focused and accepting where you are. Or not."
"Tune It In" is a cut off the forthcoming album This Is Play, out on December 12th, preceded by a show at Pianos in NYC's Lower East Side on 12/8.