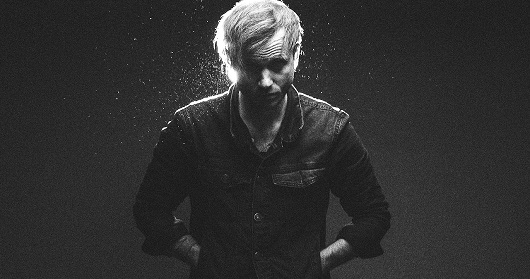 Blood Tigers, the Brooklyn-based electronic music project of NYC designer and filmmaker Christian Haberker, released its first EP – Robot this past October, and will follow it up with a second EP in March. The first EP, Robot, offers five engaging tracks, my favorite being the tropical-tinged "I Feel Alright". "All the lights in this little town are goin' down, but I feel alright," he sings wistfully prior to the tropical-tinged hook, which culls a bit of Margaritaville into the aesthetic blended from shoegaze, dream-pop, and indie-pop. His plucky vocal presence reminds fondly of Girls' Christopher Owens, with an additional knack for pleasantly lush vibes throughout the EP that results in an effective aesthetic.
Christian elaborates more on the track's themes and inspirations below:
I Feel Alright is a coming of age story trying to describe the end of an era in one's life and the slow angsty, somewhat perilous transition into a new one. The era could symbolize any era in one's life where one feels like they are trapped within the force of time and have both great and terrible memories of that previous era and almost against their own will feel time pushing them forward towards something new — though it's a mystery whether "new" is a good thing or a bad thing. The person is both apprehensive yet optimistic about taking their first steps to get into the new season of life. There is tension from both sides of the transition like some things need to be left behind i.e. scars/ghosts of the past, one's youth, and there are some new things that need to be conquered i.e the unknown.

The story is laid out as a metaphor where the main character in the song is led into the haunted woods at the hand of a lover to go look at an old haunted house. The character finds himself running furiously to get away from that place meanwhile trying to hold back a mix of emotions and losing his mind at some points. The character seems to understand the need to move forward away from the ghosts of the past but the transition is not without it's struggles. He utters the lines 'I Feel Alright' to reveal his optimism working alongside his inward struggle as he goes into new emotional territory to try to find and overcome his demons and breakthrough into the future.