Posted
March 20, 2018 by Mike Mineo
in Pop
Orchid Mantis – "Sunlight"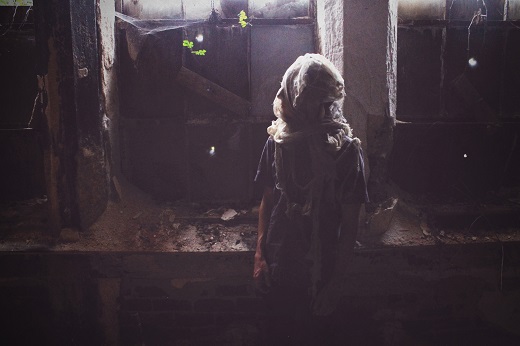 Orchid Mantis is the very promising project of Atlanta songwriter Thomas Howard. He began the project in 2014, successfully aiming "to inhabit the edge between ambient song structures and pop songwriting, employing unusual/lo-fi recording methods & weird, obscured samples." It's apparent throughout his fantastic new album, kulla sunset, streaming in full below.
One of the album's many highlights is "Sunlight", a gorgeous effort that rides on glistening keys and murmured guitars over yearning vocals, reminiscent of a cross between The Radio Dept and Washed Out. A pause in percussion at 02:47 paves the way for the vocals to reach a spine-chilling emotional height, picking the intensity up a bit to align with the re-entry of the rhythm section. It's a beautifully constructed track on an album that's among my favorites of the year so far.
More on the album, per Orchid Mantis:
This album was written and recorded over 2 years, from 2015-2017.
Some tracks were conceived around the same sessions as Flashbulb Memory, others were written & recorded in the Yellow House studio within the last few months. The album was mixed & mastered by myself.

Kulla Sunset is a memory from when I was younger. I'm chasing dying light through the field, where the horses graze. It's late in the night at my grandparents summer house in Kulla, the Swedish country. There, the sun sets late and bright, and I follow it through tall grass, staring upwards through clasped hands. My grandparents sold the old house a couple years ago, but we still visit.

In sound, memories can be stitched together like a collage. There, they may create new associations and unique narrative forms. Kulla Sunset pulls from some of my strongest memories – both recent and long passed, distant details and places lost. These songs are arranged in a cycle: Beginning in the daylight, they follow the setting sun into night and finally into the dawn of morning. Somehow, this suits my own sense of memory: In the same way light leaks into a camera, leaving impressions on the film, every instance of my recollection contains traces from the glow of memories past – perhaps most strongly from the glow of the Kulla sun.